Overview on the main disciplines of the practical creative-morphology
The Morphological method supports
Systematical development of innovative solutions
Objective driven creative guidance of pilot projects and teams
Methodical creative guidance to new attitudes and innovations
Achievement of innovations in a complete sense.

Under changed conditions the usual routine thinking is normally overstrained. Systematically creative guidance to intuitive thinking is necessary.

The Scheler Morphological Institute stands for systematically methodical structuring of creative processes. The five following areas play an important and equal role and will always be respected.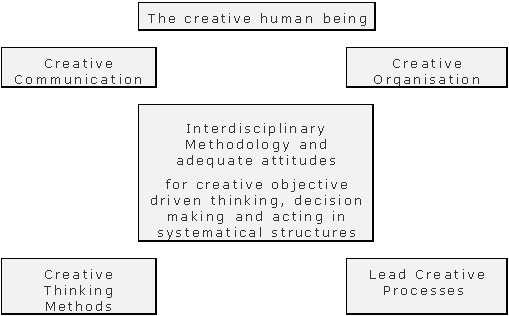 Previous page